A Beautiful Office For All Your Wellness Needs
Our Mission: We believe in thinking differently about health, and challenging the status quo. Our goal is to prevent surgery and medication when possible, and allowing the body to heal naturally. We improve the quality of lives of our patients, help save patients from needless suffering, and provide hope by empowering patients and their families to make better health decisions.

Dr. John J. DeMutiis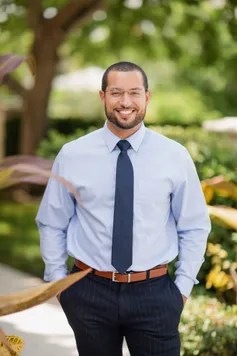 Dr. DeMutiis strives to treat patients not just as a disease or set of symptoms, but as a whole person by delivering systems oriented care to each patient. He works to gain your trust by providing the most thorough integrated clinical care and identifying the root cause of your health problems.To learn more about Dr. DeMutiis, please click here https://www.vitspine.com/meet-the-doctor/slug
Facility

At Vitality Spine & Wellness we are proud to provide a state-of-the-art facility in Boca Raton for the highest quality chiropractic care available. It is one of our top priorities to protect the well-being of our valued patients. We are confident that you will feel right at home in our office as we welcome all patients as if they were family.
Appointments
If you would like to make an appointment with Dr. John DeMutiis, please contact our office by phone or email. If you would like to request an appointment online, please select the 'Appointment Request' option from the menu bar above. A member of our staff will follow up with you directly.
Financial
At Vitality Spine & Wellness we accept cash, check, and major credit cards. We do accept auto insurance/personal injury and Medicare Part B. We do accept some traditional insurances. Please call our office to discuss any financial questions. Payment plans and schedules can be discussed upon request.
Cancellation
If you are unable to keep an appointment, we ask that you kindly provide us with at least 24 hours notice. We ask for this advance notice so that we can offer this appointment to another patient. A fee may be charged if a patient does not show up for an appointment without sufficient notice.

We would like to take this opportunity to thank you for choosing our practice for your chiropractic care!