Personal injury is defined as bodily harm that comes from being involved in any type of accident or mishap such as:
Automobile accidents
Bike and pedestrian collisions
Boat and airplane accidents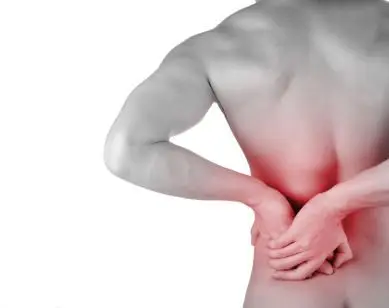 Motor Vehicle Injuries, What to Do Next
If you think you've been injured in a car, truck or motorcycle accident you should make an appointment for a thorough examination as soon as you can.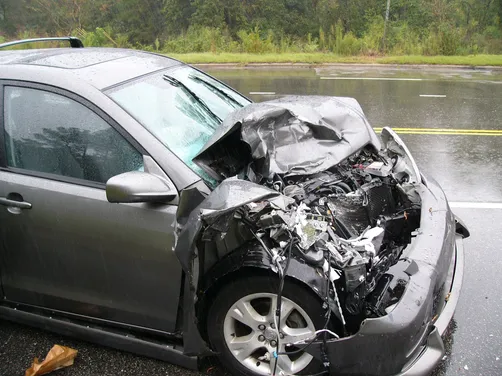 Often, individuals involved in a car crash or wreck have minimal or no symptoms until several weeks after the auto accident.
The Doctors at Vitality Spine & Wellness can assist you with all aspects of auto accident personal injury recovery. If you've been hurt in an accident in Delray, Boynton Beach, Ft. Lauderdale, Coconut Creek or anywhere in Florida, we can help.

It's important to not only receive immediate treatment for any injuries sustained, but also to document the extent of personal injuries, before too much time has passed.

If you have symptoms of neck pain, low back pain, headaches, muscle soreness and dizziness, or if you have broken bones or possible whiplash injury, call our office as soon as possible. We will ensure expedited evaluation of your situation, including in-house x-rays, a treatment plan and prognosis for recovery.

Our Chiropractors have been successfully treating patients for whiplash and other accident related injuries in Tampa, Boca Raton, Delray beach and many other areas for years.

Failure to obtain a timely evaluation or appropriate treatment for injuries sustained in a car accident may negate your ability to receive monetary compensation for any future medical bills, pain and suffering settlements, and compensation for work loss.

NOTE: The State of Florida requires that you be examined by a physician within 14 days of the automobile accident to qualify for PIP (personal injury protection) of your automobile policy. Failure to do so will result in loss of your PIP coverage $10,000 to pay for your medical claims.

When you first visit the Vitality Spine & Wellness, we will determine:
The extent of your injuries
The number of estimated treatments required to treat your injuries
If needed, what your physical therapy plan would consist of
If a referral to another medical specialist is required
If special tests are required (i.e. MRI, CT Scan, etc.)
If you need to take "injury time off" from work (we provide you with documentation for your employer)
We will also help you with the processing of your automobile insurance medical claim

Auto Accident Chiropractic Treatment and Physical Therapy
Auto accident injuries, including but not limited to whiplash, back pain, neck pain, headaches, swelling and bruising should be addressed by an experienced Chiropractor, in an attempt to control the pain generators, address spinal misalignment's and monitor injuries, so that the body can heal naturally and as quickly as possible.

More about Whiplash Injury and Treatment
A comprehensive treatment plan will be prescribed by one of our Chiropractic Doctors after complete analysis of the patient's medical history and exam.
This auto accident treatment plan will include chiropractic care as well as physiotherapy modalities, manual spine decompression, corrective exercises, and referrals to other health care professionals and advanced imaging studies if necessary. Any and all questions will be answered by a licensed chiropractor at our Boca Raton location.
The reason auto accident victims choose chiropractic care for treatment is simple – chiropractic care is exceptional in the treatment of soft tissue injuries, especially those involving the spine.

Since the most common injuries associated with motor vehicle accidents are sprains and strains of the spinal muscles and ligaments, disc and nerve damage, it's only natural that chiropractic care is the treatment of choice.

If you or someone you know has been involved in an auto accident, call our office to schedule an evaluation immediately. The quicker you receive the care you need, the quicker your injuries will heal and the better you'll feel.

Don't Delay, Call Vitality Spine & Wellness Accident Injury Clinic in Boca Raton Today! 561-419-6915
If you find yourself in a personal injury accident, schedule a consultation with a chiropractor, as you may have underlying issues that we can help diagnose and treat.